Go Virtual... Go Cloud...!

Take off your business !!!
Forget the way you worked until now. Time is valuable and data and information must be available at all times. This used to be impossible, but today it is reality! Run any application regardless of the speed of your PC or device! The service is activated online immediately, without any change to your existing equipment. Let the virtual server work for you and take advantage of the incredible computing power. Work virtually anywhere from the Internet, without the need for fast or modern computers or complex applications and servers.
Monthly subscription service that provides the infrastructure a business needs to operate without any fixed costs.
Virtual server with the ability to work over it with incredible speeds and maximum security.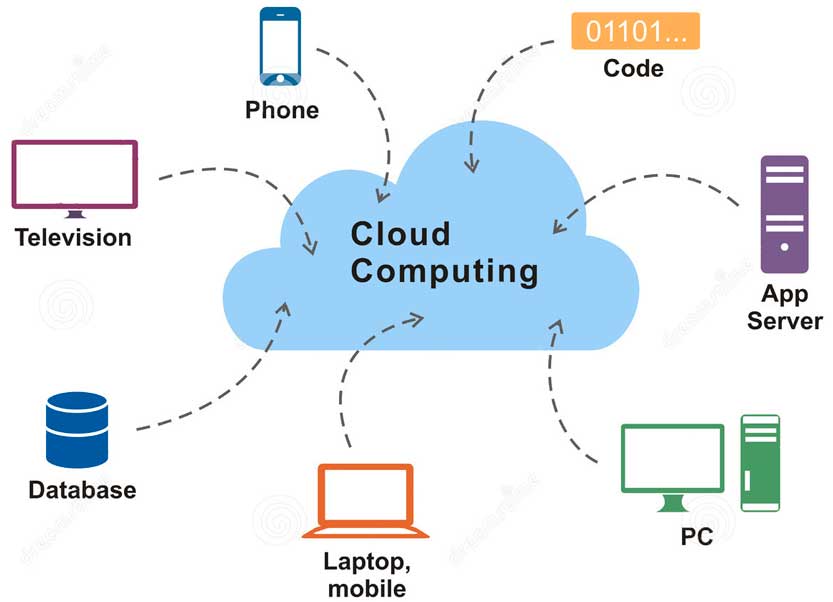 You can run any application - program on our infrastructure.
Every Device (Tablet, Laptop, Smartphone etc) is now a tool for accessing your data.
Run any application regardless of the speed of your PC or device! Take advantage of the incredible computing power.
Free technical consultant
Disaster backup for 7 days
24 hour technical support
UNLIMITED Data Transfer Volume
Windows Server 2012 R2, 2016-2019 (64-bit w/ 32-bit compatibility) Enterprise version with Windows Firewall and Antivirus
Why choose Go Virtual... Go Cloud...?
Economy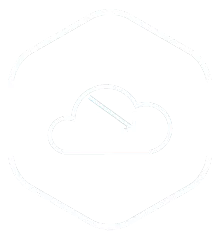 Why is it the most economical and affordable cloud infrastructure.
Security Because it provides maximum security to your data.
Technology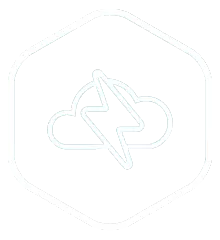 Newer without extra investment.
Speed
High Internet Speed & High Availability
Advantages
Zero cost of buying server equipment, licenses, ups, new PCs.
You can run any application / program on our infrastructure.
Your Desktop, Laptop, Tablet and Smartphone is now a data access tool.
There is no need to configure your site and no technical onsite. Everything is done online (even prints).
You do not need to install a client program.
No PC change required. Can work with any device or PC old or new, just as quickly.
No local server required!
You don't care about backup and data security (provided free, available at any time).

100Mbit high speed Internet symmetrically through the virtual server (browser up to 100Mbps)
High speeds supported by Teamviewer etc. (due to the long 1Gbps up / down line that the v-server has).
Data and system are always online and available 24 hours, 365 days a year.
Weighted low operating cost per month.
Works with all Windows operating systems (XP, Vista, 7, 8, 10, 2003, 2008, 2012) (32bit & 64bit), Linux, Android, Apple IOS etc.
All known types of printers are preinstalled.
ISO27001 Certification for Secure Data Management.
State-of-the-art Enterprise class infrastructure and systems.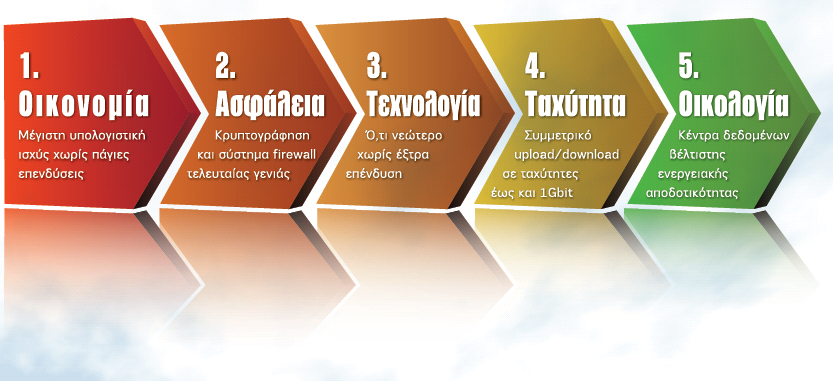 The features that make Go Virtual ... Go Cloud ... GDPR Ready
Redundant Network
The network infrastructure is fully redundant to ensure continuity of operation in the event of a problem.
(More details: GDPR - Article 32 paragraph 1 b)
 
Snapshot of the virtual server
Option to back up the virtual server at a given time.
(More details: GDPR - Article 32 paragraph 1 c)
CISPE Code of Conduct
This feature confirms compliance with the CISPE Code of Conduct and guarantees the freedom to store and process data within the European Economic Area.
(More details: GDPR - Article 40)
You choose where your data is stored
Ability to choose the infrastructure where your service is deployed on the Cloud Data Center network across Europe.
(More details: GDPR - recital 101)
Adapt to GDPR with Go Virtual...Go Cloud...
Rely on us to provide you with valuable services that will help you meet the requirements of the Regulation.

You and only you control
the data you put in the cloud
You and only you control the data you put in the cloud.
Your data within our infrastructure is completely under your control. The data you place in our cloud is inaccessible or in no way used by us: we will not sell or exchange your data with third parties. All this is guaranteed and certified, as our services comply with the CISPE code of conduct.

The highest standards of privacy and confidentiality.
The highest standards of privacy and confidentiality.
Our cloud infrastructure is not subject to U.S. laws and regulations such as Patriot Act or FISA (Foreign Intelligence Surveillance Act), which impose measures allowing access to data and information, with a significant impact on privacy.

European Network
and 3 Data Centers
European Network and 3 Data Centers
Our European network enables you to choose from 3 data centers in Greece: you can enable cloud services in just a few minutes on our infrastructures. Our data centers have the highest levels of certification for the robustness and quality of infrastructure provided by ANSI/TIA 942-A.

Certification
ISO 14001 & ISO 27001
ISO 27001 Certification
We adhere to specific security standards in the management of our company data and information, while maintaining their integrity, confidentiality and availability.
Our customer data
is kept in Greece
Our customer data is kept in Greece
Go Virtual ... Go Cloud ... is a trademark owned by ACCESSIT: your personal and management data is managed in Greece in accordance with European law. ACCESSIT uses them solely to provide the services you have purchased.

Infrastructure security
Infrastructure security
All of our data centers have advanced electronic and physical security systems (surveillance, monitoring, backup and backup systems).
Start your own GO VIRTUAL... GO CLOUD... now!
For more information please contact us by
opening a support ticket
, by sending an email to
This email address is being protected from spambots. You need JavaScript enabled to view it.
or by phone on
+30 2155 400 600
.
If you are interested in cooperating with us at resale level please contact us at 
This email address is being protected from spambots. You need JavaScript enabled to view it.
ACCESSIT provides partner affiliate programs.