Web Design and Maintenance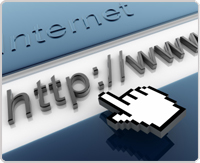 ACCESSIT invests in knowledge of web design and development with specialized tools and human resources. Our developers can handle the most difficult implementation.
Nowadays your website should have search engine optimization (SEO etc.) features, be responsive, be HTML5 and have social links ( facebook, twitter, youtube etc.).
Our website is the "face" of our company, and is being dynamically viewed by thousands of users around the world. What we fail to mention in words can be displayed with a well-structured website. Interaction works more effectively than speech. Our website should be easy to use, immediate and fully functional for the end user.
We can also look at alternative markets (extroversion) but also through social networks to gain popularity and reputation very quickly. The website is built in real time and you can see the results at any time.
Special development consultants are at your disposal to create potential advertising campaigns through social networks and promote your products through search engines (google, etc.). Targeted online advertising costs less than classic print advertising and clearly results are more direct and specific.
We build e-shops through the most popular development tools and integrated payment gateways.
High-level support as well as 24 x 7 support with online support requests through the portal portal.accessit.gr covers all the needs of managing your websites.